Give Away #4 is Fields with God ebook by Lorraine Curry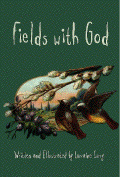 Step into Fields with God. Be encouraged! Be uplifted. Come with me and walk the hills, valleys, cliffs and fields of Faith Acres. Let's listen as God speaks encouragement for the stages and situations of motherhood, including letting go and life after kids; life after home school.
$10.00 value Fields with God from http://www.easyhomeschooling.com
This book is also featured in our  Stop The Stress Fall Blessing Sale I absolutely love this book!
you can thank Lorraine Curry at http://www.easyhomeschooling.com
For each contest the rules are the same, please place each entry as a seperate comment
 visit the site, come back in a comment and tell me your favorite item from that site.
if you share about the contest on your blog come back and leave another comment telling me you shared and the url.
you may comment again for another entry if you subscribe to my feed
you may comment again for another entry if you use the "share this" link and tell me where you shared
you may comment again  for another entry if you follow me on twitter http://www.twitter.com/pennyraine
you may comment again for another entry if you add me as a friend on facebook, Penny Raine penny@awesomeglory.com
you may comment again for another entry if you tell me what is your favorite item in my Stop the Stress Sale
you can have up to 7 entries on each contest, boy am I going to be busy
 All contests will be closed Oct 31 at midnight. Winners will be picked randomly on Nov 1 and will be announced by Nov 3rd. Please please please, subscribe to my feed for this week, I sometimes have the hardest time getting ahold of winners especially in a give away this big. You can unsub later if you want, I promise I won't get offended. Complete give away details here
don't miss a thing  
Subscribe in a reader 
 Stop The Stress Fall Blessing Sale