Archives for March 2017
birthdays, birthdays, as far as the eye can see, one of the joys of a big family ..
hoping you have a blessed weekend
 full of joy and peace and Him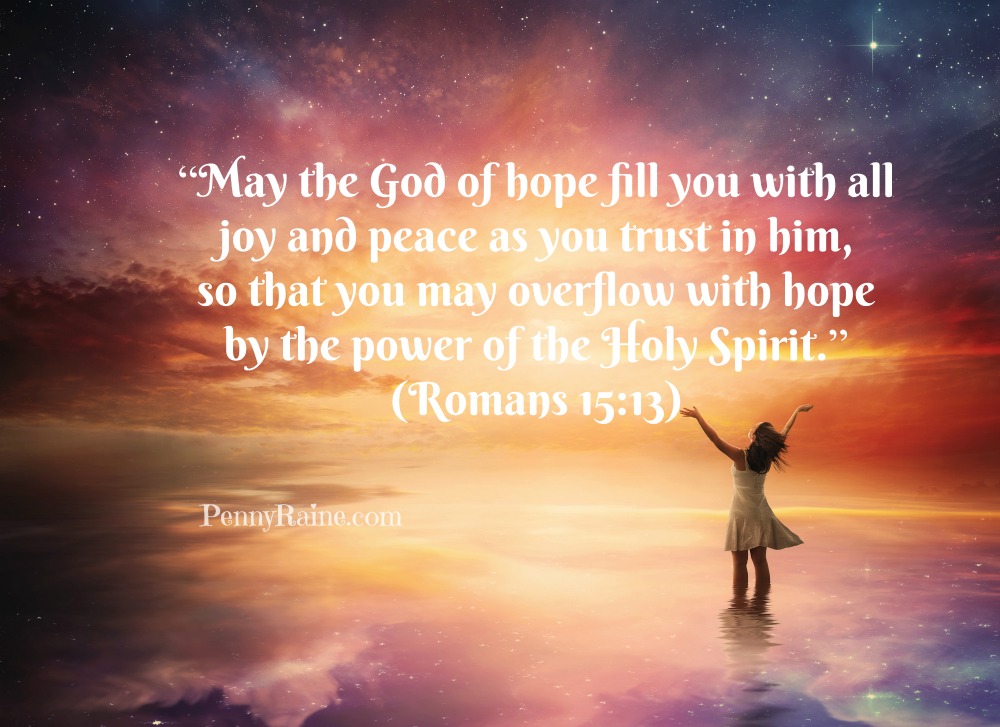 Did you know that if you will take a bit of time to rest, you will not only be more productive but also more creative? You know how I have said a million times that I get the best ideas while in the shower? Because it is relaxing. And we all know how some fresh air and a short walk outside will actually refocus your brain. There is a common thread there. If the RPMs are constantly at the red line, your vehicle won't last long, the same goes for you.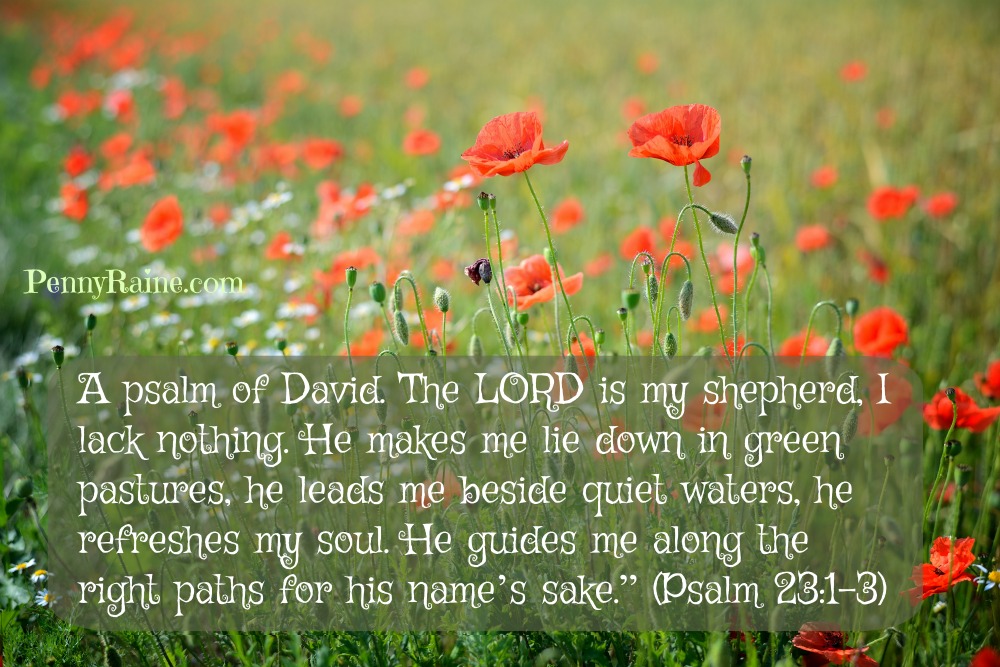 (this post contains affiliate links, which means they give me a perk to share them)
Is it possible you are tired of hearing about what I mastered in the Instant Pot today? I didn't think so 🙂 , so here goes, this was super simple and really good.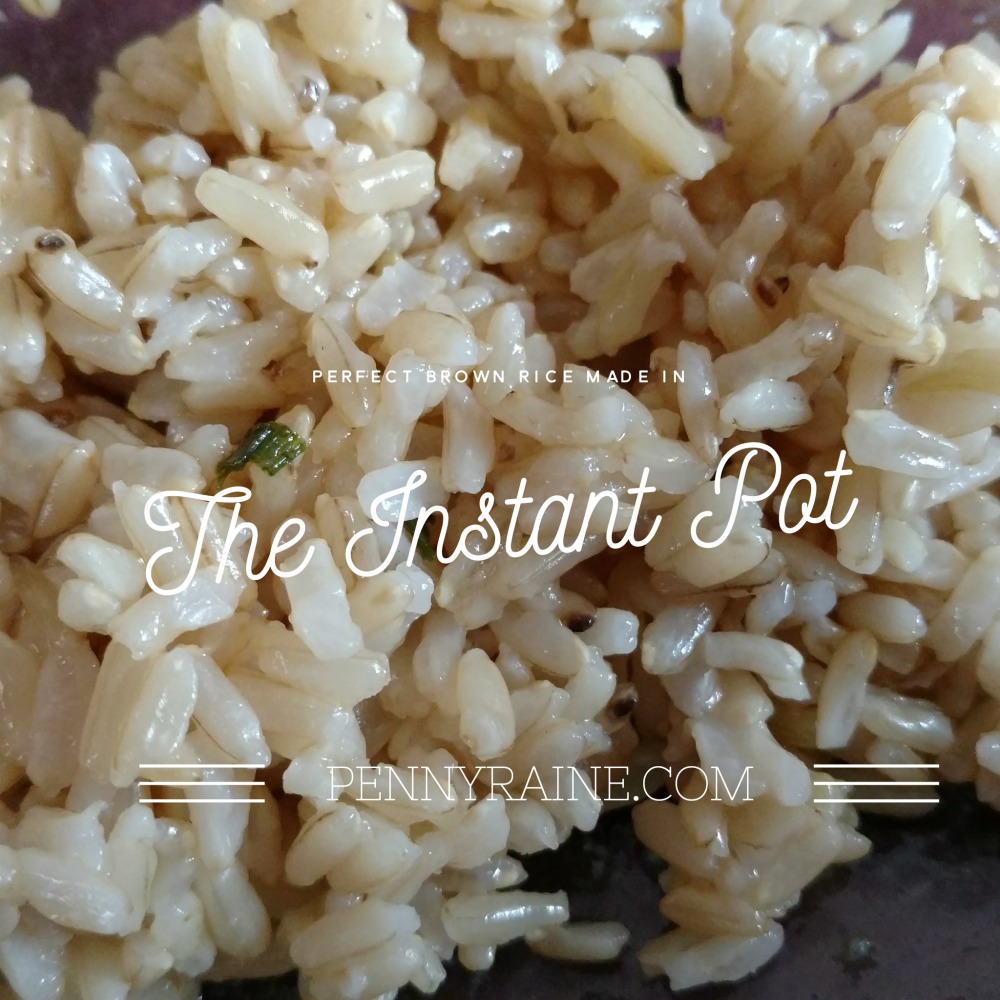 place 2 T extra virgin olive oil and 2 dices cloves of garlic in the Instant Pot and press saute. As soon as it is hot add 1 cup rinsed and well drained brown rice. (Not the intstant or quick kind) Stir and saute for about 2 minutes. Then add 1.5 cups water. Stop, add the lid and then use the manual setting for pressure, high pressure for 15 mins, when it is complete, let sit for 5 more minuntes then quick release the remaining steam. Open, stir, and tell me if that isn't the best brown rice you have ever had.
(this post contains affiliate links, which means they give me a perk to share them)
Since we have milk again, in case you missed it this happened, twice 🙂  so,
as I was saying we have milk again, and I have been wanting to try yogurt in the Instant Pot, so this seemed a good time. I like to do things as easy as I can get away with, so I started with this method and it turned out great, no I didn't actually mean great I meant SUPER GREAT! Tastes like mild cream cheese.
I put 1 gallon cold raw milk in the Instant Pot, put the lid on, push yogurt then adjust till is says boil. Let it boil. Since this is not a pressure process you can remove the lid and whisk every once in a while so it heats evenly. When it is done you should check the temp. You want 180-185. Since I didn't have the right thermometer I assumed it was right. It worked this time but just in case I went ahead and ordered this one.
Then you take the inner pot out and set it on a cooling rack or trivet and let cool for about 30 mins, again you should take it's temp, but again I assumed we were ok. It can be a bit cool but it cannot be too warm. If there is a skin remove it and feed to the kitty. Then I took about 1 measuring cup of Kroger brand lowfat plain greek yogurt and put in a mixing bowl with about 1 -2 cups of the boiled milk. Stir this well then add it all back to the pot of warm milk. Stir it all, then put the lid on and push the yogurt button. you want it set for 8 hours. Then walk away. Come back later and remove the whole inner pot again and let cool. Resist the temptation to stir. Put in the fridge and let cool till cold. Then take some cheese cloth or some sort of straining cloth and put it in a large colander or pasta strainer. Put that in a larger bowl. Then pour the yogurt mixture in the cloth lined colander so that the liquid can drain into the larger bowl under it. I put mine back in the fridge and just let it drain for about 4 hours. Then place that ever so yummy glob of goodness in a container and store in fridge, until you figure out what you want to use it for. Or just grab a spoon and eat plain. It is that good.
If I had any idea how well this would have turned out, I would have taken pictures and been more precise. But I thought I was experimenting. My experiment was a huge success. Yogurt making is very scientific if you want consistent results. But it is equally fun to experiment. So here you go. Try it and tell me how yours turns out.
have you read through Ephesians 6 recently? the power to overcome comes through obedience to the truth
 
~ Penny Raine
people are way too easily offended these days, and most of the time it is trivial, but if we are offending God? that is something to be careful about, ask Him daily to search your heart, and shine His light on your motives, are they true? ~ Penny Raine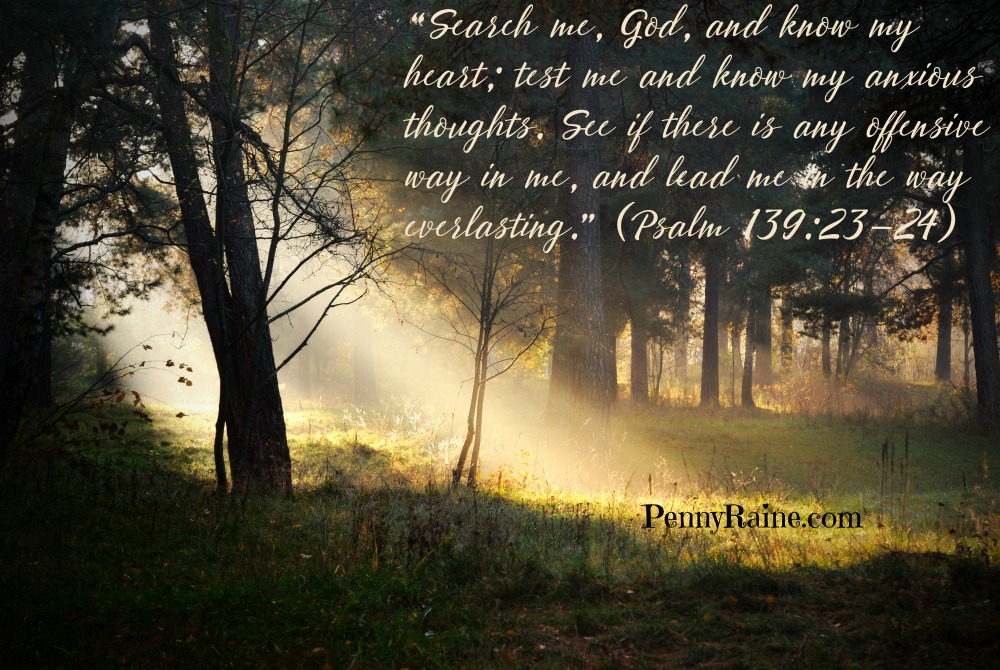 Parenting is not about making your children "do right" it is about imparting to them the wisdom and desire to want to "do right" to look at the consequences of their actions and lifestyle, and see the benefits of living a life pleasing to God, a God who loves them and wants what is best for them ~ Penny Raine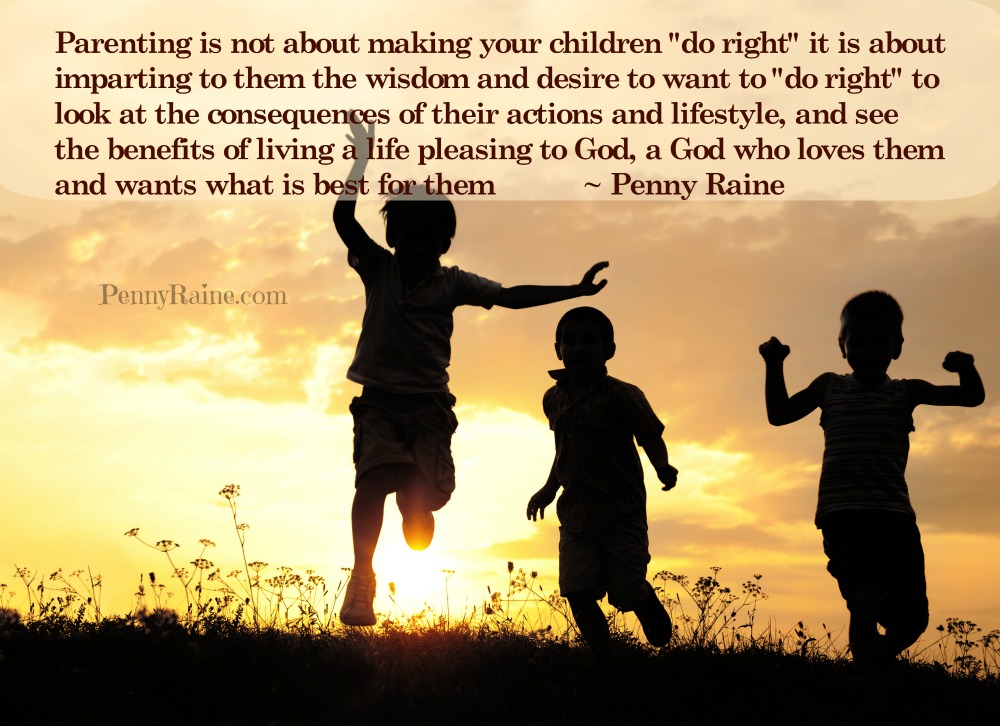 (this post contains an affiliate link, but my opinions and recipe are my own)
We have hardworking folks at our house, and they work up a good appetite so I like to have something hearty at all times. Recently is has been chili, it is the free for all food anyone can overindulge in between meals. It is super easy and I will share my amounts below, but feel free to improvise. We make this most mornings, leave it to keep warm and it is perfect by lunchtime. It could not possibly be easier to make chili from scratch than this method. I cannot say how much we love our Instant Pot, for this we have the 6 qt, and it is a dedicated pot for chili, the seal is tomato stained and the whole thing kinda smells like chili no matter how much it is scrubbed, but it is amazing and has been used daily for over a year, best kitchen money I have ever spent.
First off 4 cups of dry pinto beans, check and rinse and add to pot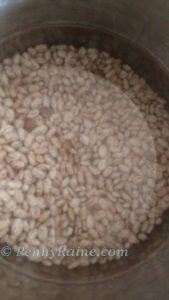 add 8 cups water to pot
add 1 pound ground beef in chunks, we raise our own and it is frozen so I thaw just enough to separate into chunks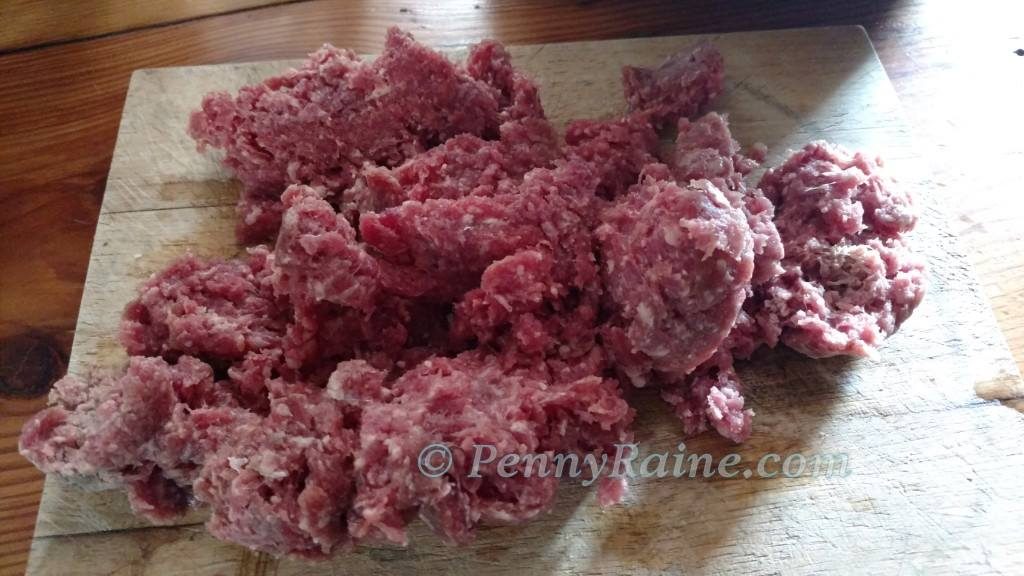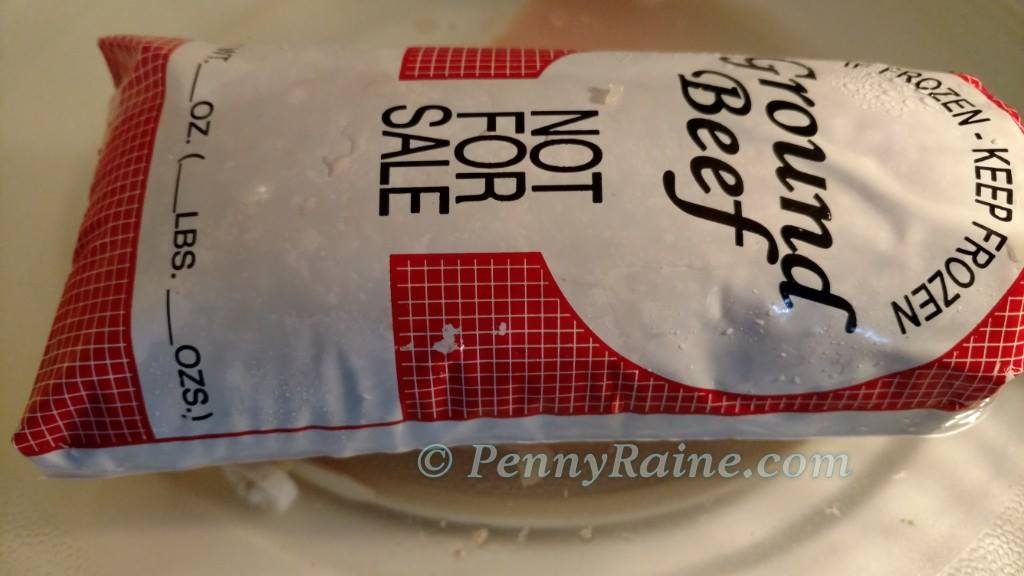 add 1 diced onion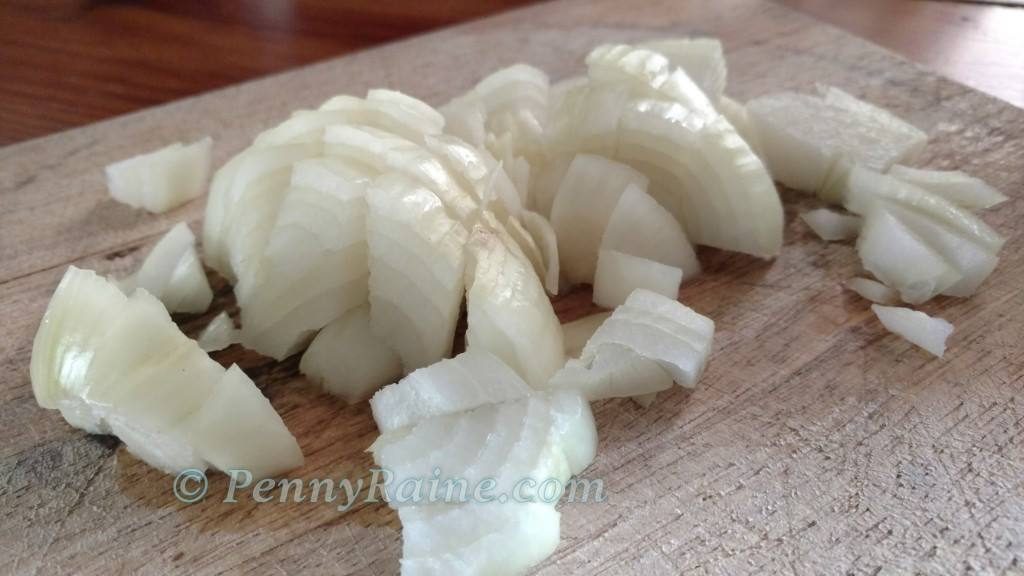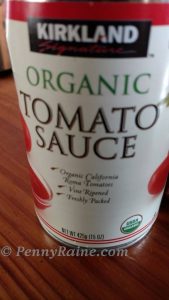 add 1 can of tomato sauce
add seasoning, we use about a 1/4 cup of taco seasoning from Azure that we buy in bulk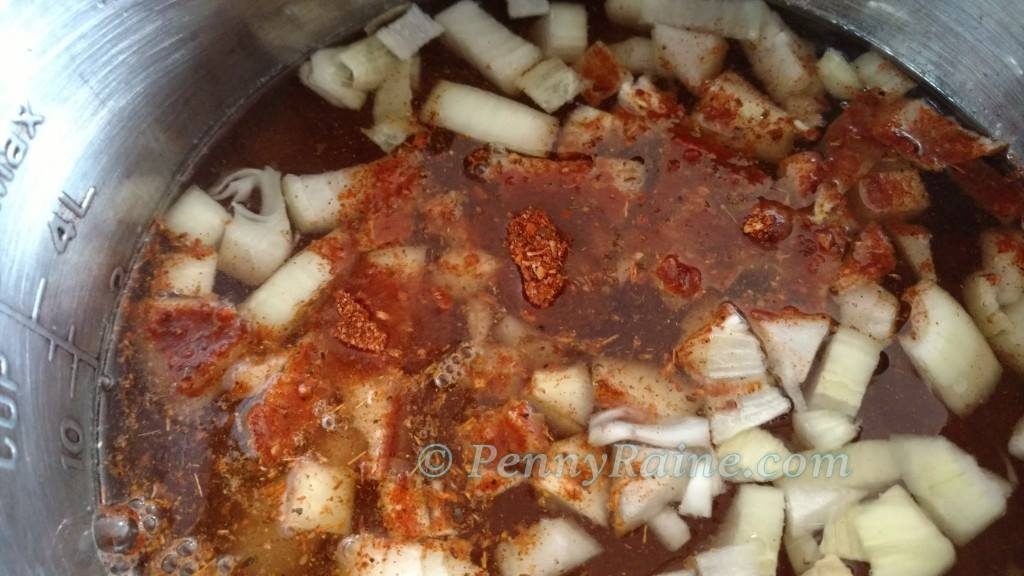 sometimes I will add peppers but not all the time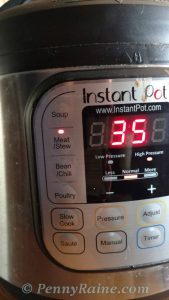 push the meat/stew button and you are done, when it finishes let it release the steam in it's own good time, you do not rush chili even in the instant pot, if for any reason some of your beans rise to the top and do not fully cook, you can stir and turn it back on for a bit at the same setting, or manual 10 mins or leave on slow cook, chili is pretty easy going
here is the recap
First off 4 cups of dry pinto beans, check and rinse and add to your Instant Pot
add 8 cups water to pot
add 1 pound ground beef in chunks, we raise our own and it is frozen so I thaw just enough to separate into chunks
add 1 diced onion
add 1 can of tomato sauce
add seasoning, we use about a 1/4 cup of taco seasoning from Azure that we buy in bulk
sometimes I will add peppers but not all the time
push the meat/stew button and you are done, when it finishes let it release the steam in it's own good time, you do not rush chili even in the instant pot
be blessed 🙂