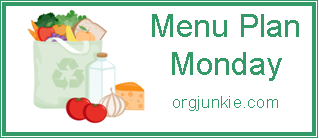 For my Menu Plan Monday post May 31,
I have added several new recipes at my recipe site . I am working on new ebooks about making tamales and taquitos. What else would you like?
Lots going on this week and a 3 day sale in my bookstore stay tuned to my front page.
Monday-   hamburgers
Wednesday-  gourmet chicken salad
Thursday-   baked potato feast
Friday –   taco salad
Saturday –  stuffed quesadillas