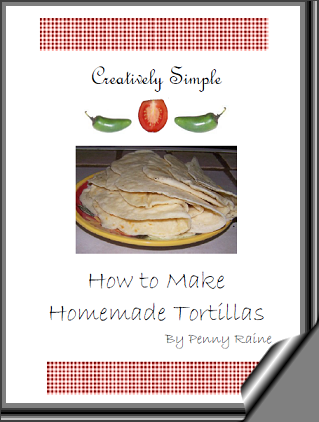 Tortillas are the main bread in a Mexican meal.
They are used in many different dishes and even great on their own.
Homemade tortillas are different than store bought, they taste fresher and heartier and I dare you to eat just one
.
This book will teach you how to make both flour and corn tortillas.
This is not just a recipe but a complete how to tutorial. Ebook format 34 pages with lots of pictures.