Are they happening at your place? Not really here in mid TN yet. But aren't these pretty? They are blooming here, in Oct. 
You know seasons in nature and seasons in life sometimes don't come the way we expect.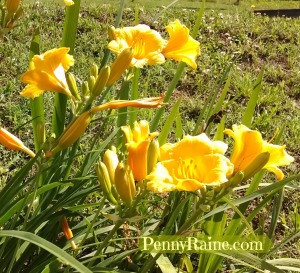 Sometimes they are early and sometimes they are late, and sometimes we barely recognize them. 
But they come. They always show up one way or another. 
Are you ready? Are you over ready? Are you anxious? 
"Preach the word; be prepared in season and out of season; correct, rebuke and encourage—with great patience and careful instruction."
2Timothy 2:8  
because you never know how long a season will last
be blessed, 
Penny