Have you ever felt like you are forgetting something? Could it be that you have too many things to remember? Could it be that the frazzled life you struggle to keep in order is self induced? Have things snuck into your schedule without you really adding them, but rather just from you paying close attention to keep them "un-added?"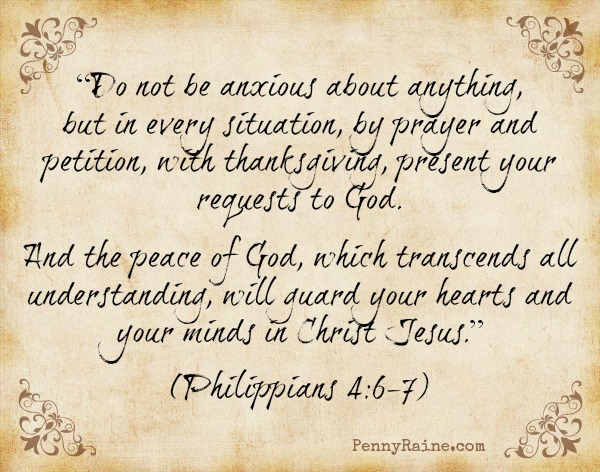 Not only should we present our requests to God after we have a reason to feel anxious, but we should present our schedule choices to Him before we create an environment of anxiousness.
I have learned well to say "No" to obligation. Whether it is pressure from an outlaw relative who has only their own best interest in mind, or whether it is just the way other folks think I ought to do things. But now I am learning to say "No" to opportunities. Opportunities abound if you have the right vision and point of view. We don't however have to walk through every open door, as exciting as it may be. We don't have to succeed at everything just because we have the ability to do so.
If you want less anxiety in your life, have less things going in your life. It is ok to say no or not now to good things that just sometimes come at a wrong time. It is ok to put your efforts where God would have them even if they don't look like what everyone else thinks you should be doing.
Pray BEFORE you have the opportunity to even get anxious, and you will walk in peace.
blessings, Penny