Routines are good, as long as the are good routines. If they are bad routines they are bad. Makes sense. I have recently gotten out the habit of some of my good routines, like getting to bed at a decent hour, and I have reverted to some bad routines like skipping meals. And you know what? It makes a difference.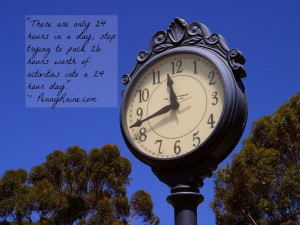 Much of it started back a few months ago when everywhere I turned I read something about simplifying life. And in true "go getter" fashion I realized it was the Lord speaking to me and I agreed with Him, yet rushed to finish all the thousands of things I wanted to get done so I could relax. Because that is what the Almighty God, Creator of Heaven and Earth was telling me to do. Relax.
Why do we do that? Why do we agree but then rush to finish all the things we do in disagreement first? Is it doubting His seriousness? Is it thinking maybe we know more than Him? Is it just plain human nature pushing things to the limit? Seeing exactly how close we can get to the edge of a cliff and leaning over the edge to look down thinking we are invincible and won't slip?
I really don't know.
But I do know I am taking this "slow down and smell the roses" thing a little more seriously. Not because I have to, not because I am sick or tired, which I am not, but because my Father in Heaven who loves me said to .
Anyway, that was for whomever else out there has been hearing the same message 🙂
Relax.
There are only 24 hours in a day, stop trying to pack 26 hours worth of activities into a 24 hour day.