I recently updated my bio profile picture on facebook, twitter and so on. Kinda funny actually because the last one was from several years ago. I wasn't trying to keep perpetually young, I just dislike pictures of myself and that one worked.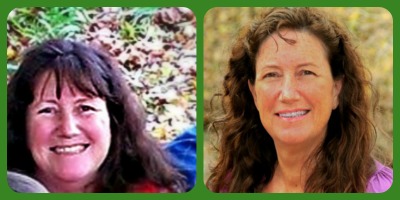 This picture  is everywhere which also works when you publish things publicly. It makes you easy to recognize and remember. However my daughters kept telling me I needed to get rid of my chubby cheek picture. So the other day I had my Hannah take a new spontaneous, rather casual on the spot picture.
Then I let them all have fun editing it. Wow they got to put makeup on mom who never wears makeup. I spent too many years in the beauty industry and just got tired of it. But that was before many of them were even born, so they thought putting makeup on mom was fun. They were all gathered around the computer, I thought it was fun to watch them. And when makeup or makeovers are done on a computer there is lots less clean up, that was fun too. When it was all said and done though I chose to use a picture that only changed the coloring a bit.
It was even more fun to read all the comments on facebook. If you ever need a pat on the back change your profile picture, I have wonderful friends 🙂 . There were a few comments about me losing weight, but then there were also some about me looking younger. I thought those were very amusing and sweet. I turned 51 this year, so I am no longer a spring chicken. Hubby says I have aged well and look even better now, but then he also compared me to antique barnwood that gets better with age. I think he just wanted to see if he could get a response. I smiled and the children gasped, mission accomplished.
(affiliate link below, blesses me and you!)
For those who asked, no I am not a strict Trim Healthy Mama
follower. It is a wonderful plan but I had already been following a plan for a couple years before the book came out.

I do love it though and here is my Trim Healthy Mama review from earlier in the year. I use many of the same principles but more just what the Lord was prompting me at the time. My family is full of gourmet cooks and meals are such a social event around here I just usually adapt what we are making to what works for me. We personalize every recipe we use anyway. We don't use regular sugar and we rarely eat anything processed. I am an Arbonne consultant and love their protein powders and supplements. And while all of this helps nutritionally, along with the fact that I have done lots of study on hormones and iodine and effects of stress, and I exercise a LOT. All of that has healed healthy and body wise.
But I think I might look younger because I have dropped not only pounds but actual years of bondage and stress.I have learned to let go of things that I do not have the need to carry. Not bad things but good things, like relationships and loved ones who choose not to value our lifestyle or walk with the Lord. I have learned that I am not responsible for pleasing them. I am not responsible for people I love making right choices. I am not responsible for the mistakes folks make.
I love my friends and family and will share the good news of Jesus' redemptive power until the day I die. But I am not responsible for what they do with it. And that is freeing. very freeing. Take off 50 pounds and 10 years freeing. So, all that to say, if you want to lose weight and wrinkles and gray hair, just let it go. Give it to God. Truly give it to Him. He knows how to handle it better anyway. I am sure I appear uncaring to many folks on some issues but you know what? I guess it is true because I don't really care that I don't appear to care :). Jesus knows where my heart is. He knows that I care TOO much. He knows the weight of my caring. And He is carrying it for me. If folks don't agree with my life that is really between Him and them, because I live it for Him not them. 🙂 and that my friends is really freeing.