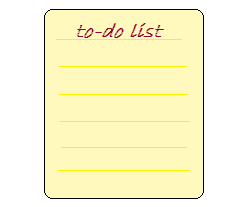 So, a new week, I love Mondays, how about you? My list looks about like the one one the left, so far empty. And I have decided to do some praying and pare it down to only the important things. That has been a theme in my life lately. Slow down. Focus on the things with eternal value.
I will share more about my list in a bit. And my new thoughts.
So what is on your list at the moment?