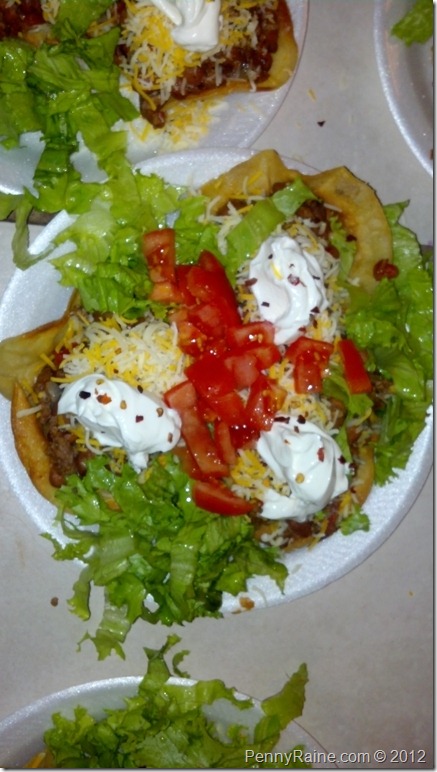 In our house usually the oldest daughter at home is the kitchen manager. She is responsible for planning meals, grocery lists, keeping inventory, and keeping the deep freeze, kitchen fridge and pantry in order. I let her pretty much organize the kitchen as she likes.  She is also the supper cook and chief baker. Our method has worked well for many many years and produced very well trained expert domestic wives with well fed husbands.

However each time ones gets married we hand the baton to the next and it always is fun to see the changes that come about as the next one settles in.
Each daughter has had her culinary specialties. And we gets lots of fun variety. Southern, Italian, Mexican, and then there is Georgia's fire breathing can't get hot enough Mexican. We purposely plant 5 rows of peppers in the garden for her. I am tellin ya, my girls can COOK

!
But hey, Momma likes to cook too! So in between sharing with the next in line, I have gotten to cook a few new things myself.  I thought I would share one of my newest creations. We call them taco cups. Here is the general idea.
I usually make pinto beans in the crock pot once a week and make enough for a couple meals. So  I already had these made. In a big skillet I  put 2 pounds of ground beef and a diced onion and a handful of diced peppers. I cook the beef and such till well browned and then add in about 8 cups of pinto beans, they are cooked but not mashed. I then add either 2 cans of diced tomatoes or the equivalent amount of fresh ones. I keep all that at a low simmer. Then I take a dozen corn tortillas and lightly fry each in a small amount of oil until pliable. Then I take my 12 cup muffin tin and put it upside down on the counter. I place each tortilla over the cup and bend the edges down, tucking them however they will fit. Then take another muffin tin and place over it and press down gently. You could smaller muffin tins but I have the big ones so this works well for me. Then put them in the oven and bake until crunchy around the edges, usually around 20 minutes at about 350. Then you remove and place your tortilla cups on plates. Fill with the meat/bean mixture, top with mexican blend shredded cheese, a dollop of sour cream, sprinkle with crushed red pepper and garnish in between with shredded lettuce and more diced tomatoes.
Yummy. Great for a crowd. This made enough for 12 cups. 1 or two cups per serving unless you work on a farm, or you are a fast growing youngin. I will add this to my Bless-the-Cook.com site for you.