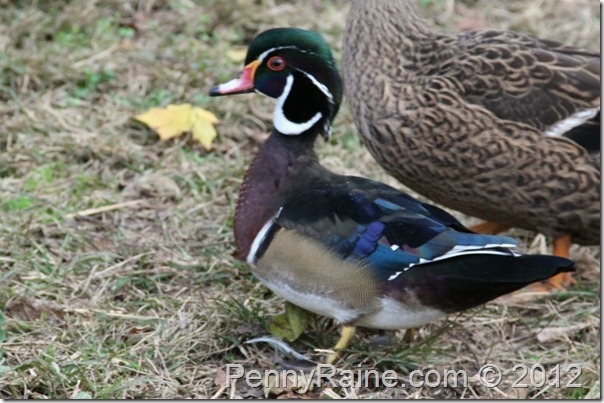 I will not leave you as orphans; I will come to you.

John 14:18
Awhile back one of the neighbors called and said someone had just brought them a box of brand new hatched ducklings, apparently something had happened top their momma, but the neighbor didn't have a way to take care of them and asked if we would take them. One of my daughters regularly hatches ducks and other farm birds in her incubator so she figured no problem. These looked like common mallards but were really little. Well this guy is the only one who survived and he is not a common mallard. We didn't know until he got full grown that he was a wood duck. Isn't he adorable? The Lord went through many channels to get him to us, and what appeared to be an orphan was more well cared for than most wild ducks. If Jesus could see a purpose for this little duck, then how much more does He have a purpose for your life?
be blessed on this incredibly beautiful day!
The purpose of Word filled Wednesday is to share God's word (no famous quotes or other literature — only the beautiful word of our Father) through photo's & a Bible verse! You can join myself and others at the Internet Cafe Devotions !