Fridays Freebie Download for Today
Dearest Friends,
Did you know I give away a free ebook quite often? I just can't help myself, I love my friends and want to bless them

And ……  I  have a freebie for you this week, a repeat from Thursday's Homeschool Freebie of the Day  in case you missed it
Creatively Simple – How to Make Homemade Tortillas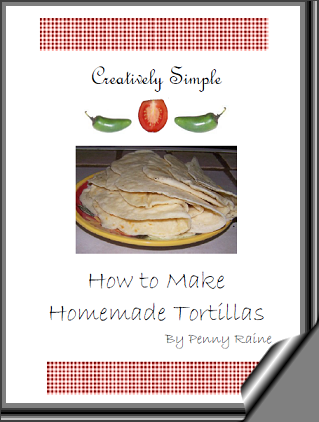 Tortillas are the main bread in a Mexican meal.
They are used in many different dishes and even great on their own.
Homemade tortillas are different than store bought, they taste fresher and heartier and I dare you to eat just one .
This book will teach you how to make both flour and corn tortillas.
This is not just a recipe but a complete how to tutorial. Ebook format 34 pages with lots of pictures.
regular price $4.95
follow this link to the download page
and just in case that is not enough goodness for you …. look what else I have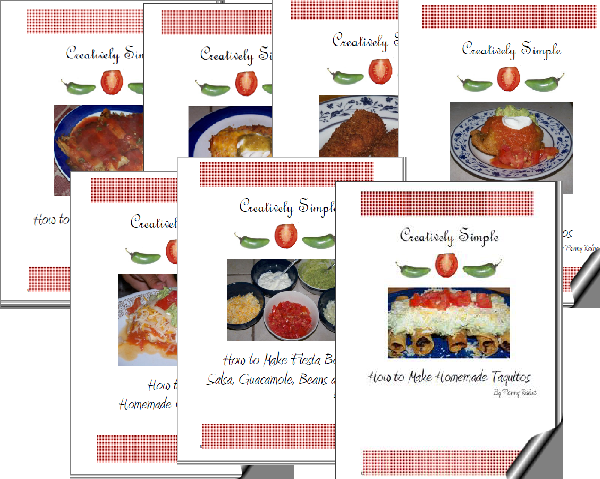 When things need a little spicing up .. my Fiesta package. 7 of my favorite ebooks that will turn you into a Mexican Food cooking hero! You could honestly open a restaurant with this information. Not just recipes but actual How-to tutorials. Lots of pictures, lots.
I have for you my Spicy Fiesta Package, 7 ebooks for $14.95. Yep you will get all 7.
CreativelySimple- How to Make Chili Rellenos
CreativelySimple- How to Make Chimichangas
CreativelySimple- How to Make Enchiladas
CreativelySimple- How to Make Fiesta Basics
CreativelySimple- How to Make Jalapeno Poppers
CreativelySimple- How to Make Tamales
CreativelySimple-How to Make Taquitos
this special will expire, but never fear, I give away a new freebie quite often