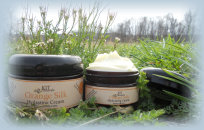 Another great giveaway from my dear friends at Kit Naturals.
This time it is for their Coconut Dream Lotion, from their website …
The same dreamy consistency as our OS lotion but with the coco-nutty vibrancy of the Caribbean! You will feel an immediate euphoria as you apply this decadent lotion to your dry skin! This is an Island Get-a-way in a bottle so come, sail away with the KIT crew today!
I love anything from Kit Naturals, no joke, I have not tried anything from  them I didn't love, and I am not a big beauty product person anymore, but their stuff is wonderful. I also love coconut oil, so put it in lotion and you know I will love it. My daughters enjoy spending time in the sun, and I enjoy spending time with them, but this born and bred California girl has seen more than enough sunshine in her days so a good but natural lotion is more than necessary for my skin. You will love it too. And you can win some!
I like this every bit as much as the Orange Cream, do you remember me talking about it?
In case you missed my review awhile back I will quote it for you here.
A few weeks ago I got the most wonderful gift in the mail from my dear friend Kathleen Gilmore. Something from her new home business

Kit Naturals

. It was some of her

Orange Silk Cream

, I agreed to try it out and give her my opinion. now Kathleen has known me for awhile so she knew I only tell the truth and never hype things up. However I do get excited about stuff that is really good. Well let me tell you, this stuff is good. In fact it is better than good. I can't decide if I like the smell or feel of it better. I truly wish I could create a "smell button" to let you smell this online. In the winter especially I tend to get really dry skin. Especially my hands. The first time I applied the cream I thought, hmm, nice but might be a little oily feeling, to be honest I probably used too much because it felt so good, but either way after about a minute it was all absorbed anyway. It felt really, really good and there was no left over oily feeling. And it has really helped where I had dry skin. I had to nearly arm wrestle it away from daughters, ha ha, but Momma always wins! Kathleen my dear you have done well! The only way she could possibly make this better is to sell it in gallon sized jugs! But since no one really ever needs to use that much I will just learn a little self control. I honestly can not say I have ever found a cream I like better. Since I used to own high end beauty salons in California that is my educated opinion. I pray that the Lord blesses Kit Naturals, and the Gilmore family abundantly! I might also add that their

website

is absolutely beautiful!

Now in addition to my trying it out, I also get to give away a jar of cream!!! Yay!!!
This is how you can win. The comments must be added here to get you in for the drawing.
are you ready? really ready?  yay!!! have a great week and join in my giveaways all week, all giveaways will be open until June 25th, by then my daughter will be married and on her honeymoon and maybe I can take a breath before round two

Kathleen has graciously allowed me to offer this open to everyone! Yep, where ever you live, if you win she will ship it to you, now folks tell me how often that happens?
Here is how you enter, you may have one entry for each of the following, give me a separate comment for each. There are two ways to get extra entries daily.
check out the Kit Naturals site and tell me your most wanted item
you can have an extra entry if you "like" Kit Naturals on facebook
you can get an extra entry if you subscribe to the PennyRaine.com/bookstore mailing list on the  front page
you can get an extra entry if you click on the "like" icon at the end of this post
you can get an extra entry if you give a me a suggestion for a new ebook, reminders of previous ones qualify too
you can get an extra entry if you subscribe in a reader to my blog    Subscribe in a reader
you can get an extra entry if you follow me on twitter and tweet this contest, you can do this daily
you can get an extra entry if you befriend me on facebook and share about this contest
you can get an extra entry if you blog about this contest on your blog and tell me about it with the url
you can get an extra entry if you use the "share this" button below, and comment telling me where you shared, you can do this daily
Disclaimer: KIT Naturals provided me with a free sample of this product to review, and I was under no obligation to review it if I so chose.  All of my opinions are my own. Nor was I under any obligation to write a positive review or sponsor a product giveaway in return for the free product. I honestly love this product!