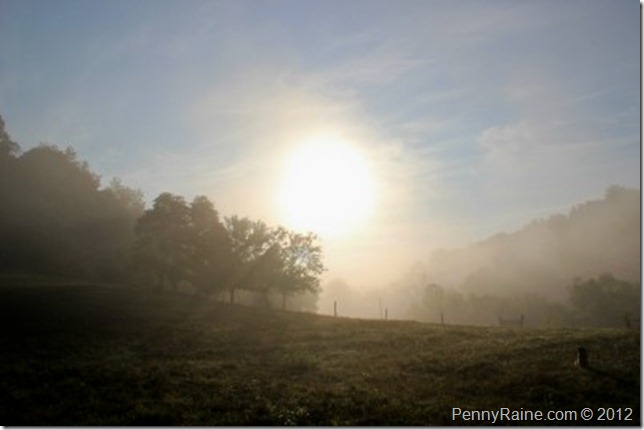 I press on toward the goal to win the prize for which God has called me heavenward in Christ Jesus. ~ Philippians 3:14
Each morning our children gather at what we call our "morning meeting". We each share a scripture and more. This is the scripture I shared this morning along with a message. I thought I would share it with y'all too.
We tend to often look at what is going on only at the moment, while God looks at the whole picture. He sees how our behavior or responses today will affect not only tomorrow, but next week and next year. And He often corrects us or guides us accordingly. My message to my children today was to think ahead. I reminded them each to not be so focused on only what works best for you today, but what works toward the big goal. Because sooner or later the fog of the moment will clear and you will be standing in the bright sun

.
picture used with permission of Hannah Raine
be blessed on this incredibly beautiful day!
The purpose of Word filled Wednesday is to share God's word (no famous quotes or other literature — only the beautiful word of our Father) through photo's & a Bible verse! You can join myself and others at the Internet Cafe Devotions !