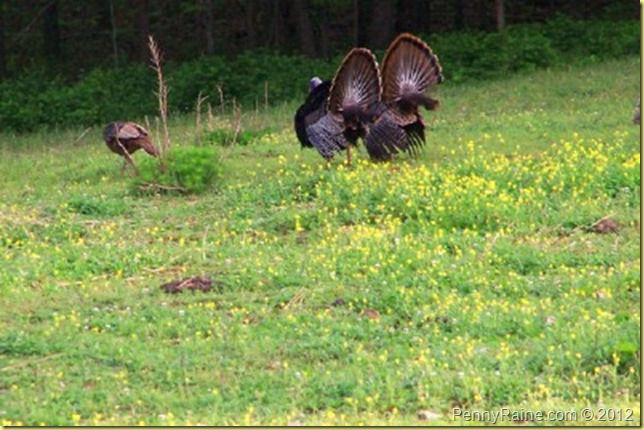 Pride goeth before destruction, and an haughty spirit before a fall. ~ Proverbs 16:18
Around here folks are hunting turkeys. Good thing for these big boys in my pasture I only shoot turkeys with a camera. Have you ever noticed that hunting seasons coincide with mating seasons? There is a reason for that. The big males are easy to spot in mating seasons. Why? Because they are so focused on showing off that they don't see danger. That should be a lesson for all of us. Why does pride come before a a fall?  Because when we are self focused we are a target for the enemy. Pride draws attention to us instead of drawing attention to the Lord. The life of the believer should always draw attention to Him, the King of Kings, creator of the universe.
be blessed on this incredibly beautiful day!
The purpose of Word filled Wednesday is to share God's word (no famous quotes or other literature — only the beautiful word of our Father) through photo's & a Bible verse! You can join myself and others at the Internet Cafe Devotions !