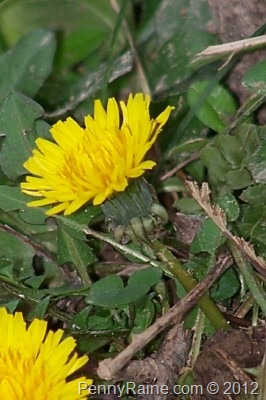 Your beginnings will seem humble,  so prosperous will your future be. ~ Job 8:7
My children have never lived in the city so they really understand that most folks despise dandylions. They are pretty much the first hint of color around here and we think they are great. That is  much how God looks at our first steps towards Him. No matter how small, He knows that every bit counts. Reach for Him today, He will multiply everything good He has started in you. He doesn't see you as a weed, but rather the first bloom in a very beautiful season.
be blessed on this incredibly beautiful day!
The purpose of Word filled Wednesday is to share God's word (no famous quotes or other literature — only the beautiful word of our Father) through photo's & a Bible verse! You can join myself and others at the Internet Cafe Devotions !