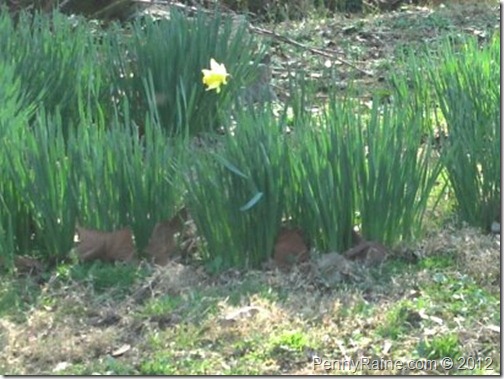 God sets the lonely in families,
   he leads forth the prisoners with singing;
   but the rebellious live in a sun-scorched land.

Psalm 68:6
Even if you have seemed to bloom ahead of your crowd, you are never alone when you belong to the Lord

. Being a pioneer is tough sometimes, but it is better to go ahead with some persecution than to get left behind.  Blessings to my fellow trail blazers!!
be blessed on this incredibly beautiful day!
The purpose of Word filled Wednesday is to share God's word (no famous quotes or other literature — only the beautiful word of our Father) through photo's & a Bible verse! You can join myself and others at the Internet Cafe Devotions !