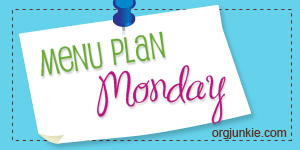 For my Menu Plan Monday post May 16.
I have lots more recipes posted at my recipe site .
I still keep thinking it is early April, why does time fly so fast. We have been getting our garden going and I am so ready for some fresh veggies that don't cost an arm and a leg.
I will be giving away a freebie in my bookstore each week, and often they are cooking ones, take a look.
Monday-burritos with Homemade Tortillas
Tuesday- southern chicken and dumplins and Artisan Bread
Wednesday- jalapeno chicken and rice
Thursday-  pasta salad with grilled chicken
Friday –stuffed quesadillas
Saturday –  taco salad with more Homemade Tortillas