This is a repost from last year, deer season is a cultural experience in TN and I wouldn't want to deprive anyone from the experience. To get up to the minute info click here.  Now proceed with caution and mind your manners folks.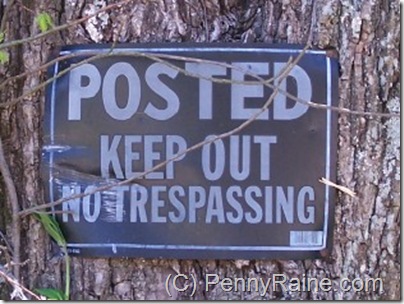 Life as we country folks know it is about to change. No more walks in the woods, … even on our own property. No more horse rides in the woods, … even on our own property. No more leisurely drives down a country road without the danger of 5 or 6 deer running in front of you as if they are running for their lives, … they are. No more sleeping past dawn, … without the sound of gunfire… even though it is still only bow season.  No more visits to the country store without feeling out of place unless you have a buck on the tailgate for the world to see like a status symbol. No more going anywhere without the fashionable attire of camo somewhere on your body.
Yes deer season opens this weekend and country life in TN turns into a different place, sort of like another planet. The hunters are easy to spot, they look like a drug addict who has had too much something. Their eyes are so dilated you can't tell what color they are. They are breathing so hard they are nearly hyperventilating. And they are everywhere. Outside your kitchen window even, and sitting in every available tree. I think we even need to wear safety orange in Wal-mart. We are about to be invaded.
I have complied a list of requests for my hunting neighbors and friends.
please don't mistake my horses for deer, there is a difference
please observe the no trespassing signs, and I will gladly translate if you need me to
please don't field dress your deer on my property and leave the insides
please be respectful and don't tell me you were only chasing down the one you just shot as you run through my front yard, again
please don't damage my fences
please don't claim my fences were already down
please remember you only want the rack and we will gladly take the meat
please don't shoot my dogs, even if they are barking at you, they live here
please remember that God owns the earth and everything in it and on it, not you
somebody please tell Tim Hawkins he needs to make a video about southern hunters
remember spot lighting is illegal and will get you a one on one visit with Jumpin Jim in the county jail, it is easier to just come visit us at The Well
you be nice and I will be nice
I would also on this momentous occasion like to honor our one next door neighbor who will never read this but we bless him anyway, he is by far the most respectful hunter we have ever met and gives us 4 or 5 deer every year to put in the freezer. Thank you!
now to return you to your regularly scheduled programming