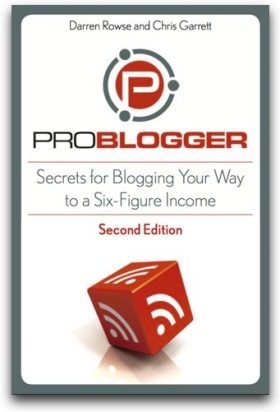 You too can learn the world of professional blogging. As I have said before, don't blog to learn money, blog because you have something to say. But saying it all in a way that earns you money is just plain smart. Advertising companies are just itching to pay you. Blogs are their new frontier. So learn from the best how it all works.
ProBlogger: Secrets for Blogging Your Way to a Six-Figure Income
This is one is new so as soon as I get mine I will give you a full review!