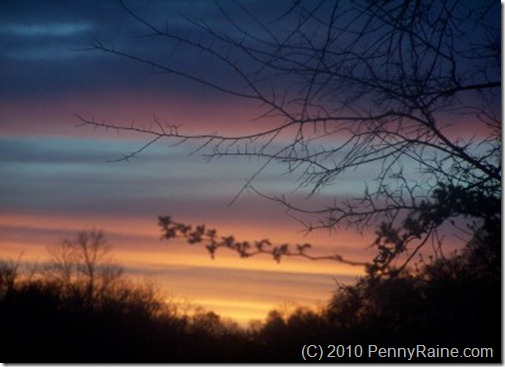 I am the LORD, and there is no other;
apart from me there is no God.
I will strengthen you,
though you have not acknowledged me,

so that from the rising of the sun
to the place of its setting
men may know there is none besides me.
I am the LORD, and there is no other.

I form the light and create darkness,
I bring prosperity and create disaster;
I, the LORD, do all these things.

Isaiah 45:5-7
I am more in awe at His goodness everyday. Every sunrise and every sunset show His goodness. This picture was taken the other day from our yard, Hannah took it. It was just an average day, yet nothing is average with Jesus. He is creative beyond the most gifted artist. He will get our attention one way or another. He, the Lord does all things. He will do what is best for us. Because of love.
The purpose of Word filled Wednesday is to share God's word (no famous quotes or other literature — only the beautiful word of our Father) through photo's & a Bible verse!
add your link here