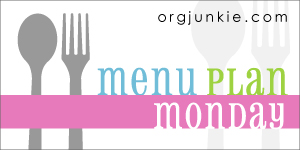 For my Menu Plan Monday post April 19,
I have added a bunch more of these recipes at my recipe site . And I added some desserts and a breakfast pie recipe.
I have a busy week planned so stay tuned to my front page.
Monday-   salad with chicken and cornbread
Tuesday-  chimichangas
Wednesday-  southern chicken and dumplins
Thursday-   basic shredded beef burritos
Friday – spaghetti and garlic bread
Saturday – chili relleno improv

Hope you are having a blessed week.I still have several giveaways in progress

If you enjoyed this post, make sure you subscribe to my RSS feed!