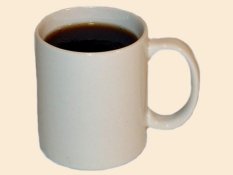 Well yesterday we tackled farm chores. One of my least favorite farm chores is taking the colts to be gelded. It is just something I do not like to do. But domestic animals must be domesticated and gelded horses are easier and safer around children for the most part, so it needs to be done. But you know what? Even the most unpleasant chore can become pleasant when you ask folks to pray ahead of time. Which is what we did. Even the Amish guy who helped was really nice, where as they are usually more just "business as usual". Things went very smooth. We had a great time of fellowship with some new friends that are now the proud owners of one of our colts, and it was just a really good day. For those of you who aren't interested in the behind the scenes workings of a horse farm, I will spare you the details of the process of gelding a colt. You might find todays tackles a little more interesting. This is on my schedule for today.
sending out my Front Porch Fellowship Ezine Newsletter subscribe free here
sending out our Handfuls On Purpose ministry newsletter, subscribe free here
preparing for a giveaway that starts here tomorrow
setting up my new releases for my bookstore Friday
setting up for my big Spring Sale that will start Friday here and in my bookstore
Wow I need some more coffee.
want to see what others are tackling? check it out here…. 5 minutes for mom