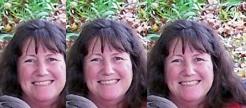 Do you sometimes have days when you wish there more than one of you?
I wrote on my facebook status yesterday, "am I the only one who sometimes feels like a piece of pulled taffy?"  Of course tons of Mommas responded with a yes. I am a good delegater, a very good delegater, and I can efficiently do 12 things at once, yet still there are days when I am overwhelmed. Somethings we can and should cut out of our schedules. You know all those extra non-necessary things. But then there are a lot of still very important tasks that must be done each day. We as mothers, and many of us homeschooling and work at home mothers have got to be choosey with our time. I learned a year or so ago by a direct Word from the Lord that just because I CAN do 12 things at once and go on near no sleep doesn't mean I SHOULD be doing all that. I am good at saying no, but I need to be better at saying "WAIT". Often times there are things pulling me that I want to do, and they are honorable but they are not immediate. So here is my get on track helps. I am mostly writing for myself but feel free to add in a comment if it helps you too, or you have more suggestions.
write a list of all the tasks you do or need to do in the average month
now take a long hard look and cross out the ones that are not really necessary
now pray about it and cross out all the things that are not important or called for by God
now put code letters beside each one, such as P for personal, H for home, F for family, W for work, HS for homeschooling, M for mothering, try to not have more than 5 or 6 catagories
now take a long hard look and see what category dominates your time
now look again and see if some things need to be removed
now with what is left, put them in order of priority, starting with most important , and let me give you a hint, #1  should be prayer and time with God, if that isn't going on your list you might as well give up because nothing will work
now start each day with your list and work at it in order of priority, some days you may tackle only a couple of things but you will be satisfied knowing you did the most important things, other days you may get halfway down your list and maybe once a week or even only once a month or so you may get those bottom list things done.
At the end of the day you can feel confident that you have accomplished not only what God has called for but the most important things first. And then maybe you won't have to post something silly on your facebook page to get yourself back in order. And you probably won't spend as much time trying to figure out what you are supposed to be doing next. And you won't feel guilty that your closet didn't get cleaned because you spent the day explaining salvation to your 6 year old, because in comparison who cares about the closet?
There is a time for everything,
and a season for every activity under heaven:

Ecclesiastes 3:1