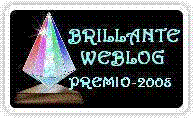 Whoo hoo I have bloggy friends! Lori from Beyond the Garden  nominated me for an award, and I accept! She said I deserve an award because;
     "to Penny Raine for her, out of the ordinary life and love she has for it"  
OK, Lori, what is so out of the ordinary about living on a 150 yr old farm with a herd of horses, a couple dairy cows and more than a half dozen children and a hubby who preaches to jail inmates? Sounds perfectly normal to me. 

Hmmm, now let me see, I get to give this to 7 friends …… easy because all of these are friends I admire
Now according to the rules I have to:
Put the logo on my blog
Add the link to the person who awarded me
Nominate at least 7 (or more) others for this award
add links to those 7 on my blog and
Leave a message for my nominees on their blogs
whoo hoo done deal,  except I still can't figure out why I am out of the ordinary, somebody tell me please ….